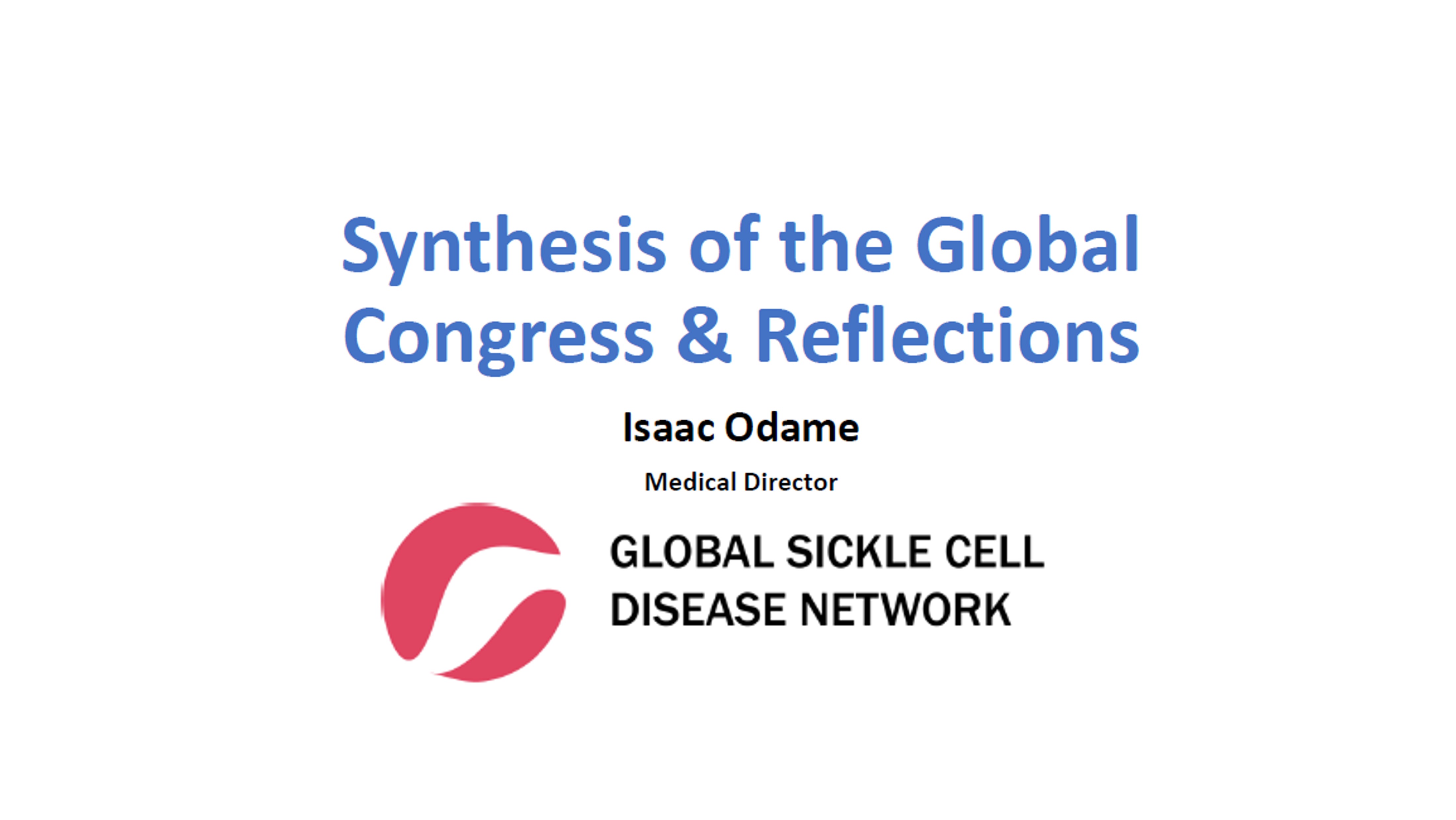 Summary note of the 4th Global Congress on Sickle Cell Disease
The 4th Global Congress on Sickle Cell Disease held in Paris on June 16-18 2022 with more than 500 participants, patients and scientists from all over the world, kept all its promises, featuring high-level scientific and state-of-the-art presentations, combined with patient testimonies and workshops.
The Caribbean was well represented with 2 communications: a brilliant plenary talk by Pr. Jennifer Knight-Madden in the session "State of Sickle Cell Disease: Progress and challenges", West Indies i.e. the Caribbean and a captivating and timely updated presentation by Dr. Marie-Dominique HARDY-DESSOURCES on the CAREST activity and her vision on the future of sickle cell disease research & how to address unmet needs, during a session dedicated to "International networks".
Below is a summary note of the conference by Professor Isaac Odame, medical director of the Global Sickle cell Disease Network (with his permission), and his thoughts in terms of perspective. The next global congress is scheduled to take place in Africa in 2025.