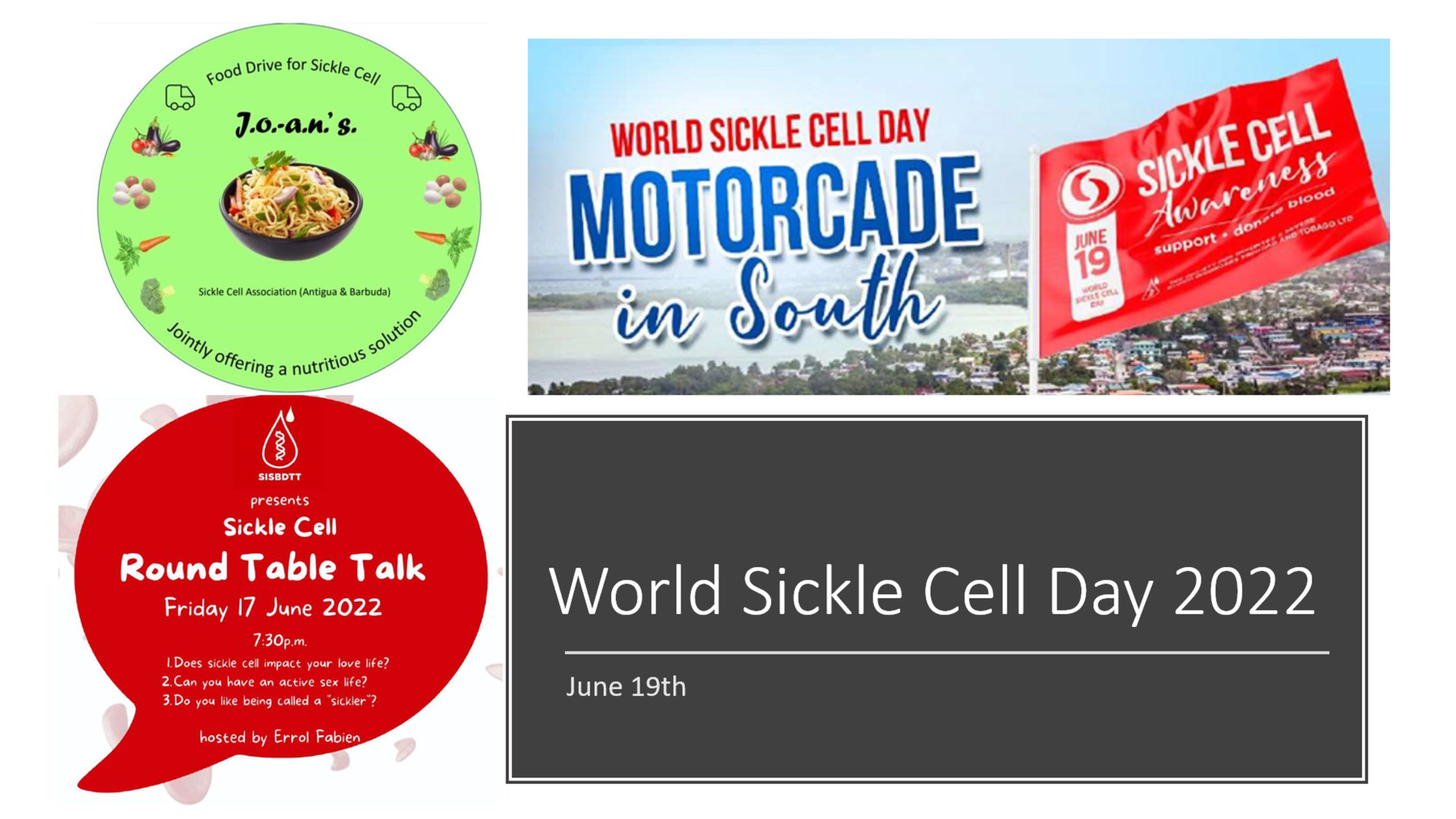 World Sickle Cell Day, 2022
World Sickle Cell Day, June 19th, 2022, is an opprtunity to increase public knowledge about this hereditary disease.
Like each year, the medical community, researchers, patient associations and all stakeholders involved in sickle cell disease are organising events around this date in order to raise public awareness.
You will find below an overview of the events organised in the Caribbean.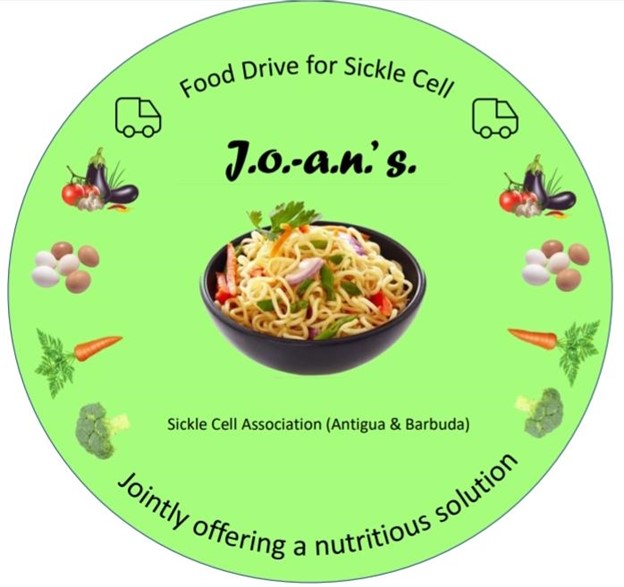 June 19th. It's World Sickle Cell Day again. Of course, for us, every day is Sickle Cell Day; that goes without saying. But this day is a chance to bring attention to our cause – to the challenges which our patients face and to the many ways in which help can be offered.
So, we would like to introduce our latest project. This is how it came about:
One of our Antiguan Sickle Cell warriors went abroad, determined to pursue a higher education. In spite of severe set-backs and serious illness, running on sheer willpower alone (or so it seems at times), he is doing what he set out to do.
During that first, horrific year of college, he was introduced to the Candice's Sickle Cell Fund ( https://www.candicessicklecellfund.org/ ) . He is now a proud and deserving recipient of a scholarship sponsored by this fund.
Candice's Sickle Cell Fund is a truly impressive organization. Once you have a look at their website, you'll agree. Amongst many other initiatives, they sponsor a program utilizing Uber Eats ("Order food to your door").
We all know the following situation: a patient has just been discharged from hospital but is still not well enough to cook for himself/ herself or the family. Or a child is admitted, Mummy spends day and night at the bedside and is exhausted. Or a patient is in crisis, whether at home or in the Emergency Room, and can't fix himself a meal or has nothing to eat. Candice's Sickle Cell Fund sponsors warm meals delivered to the patient / family via Uber transportation.
We in Antigua don't have Ubers. However, we have a network of caring people, and we have The Soup Kitchen. So we tweaked the Uber Eats idea a little. Once we know of a patient in need of this kind of assistance, we let a dedicated driver collect a warm meal from The Soup Kitchen and let her deliver it at no cost to the patient.
We named the program J.o.-a.n.'s., in memory of one of our patients. The acronym stands for "Jointly offering a nutritious solution". The program is young and we are still smoothing out a few kinks, but it's working and it's good. Thank you to all who make this possible!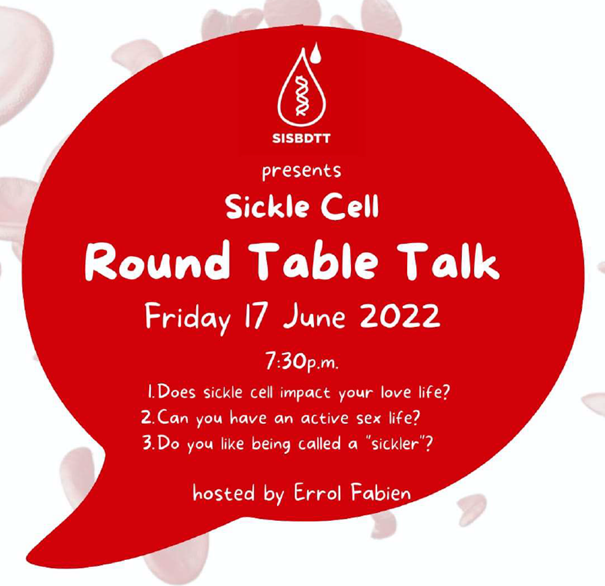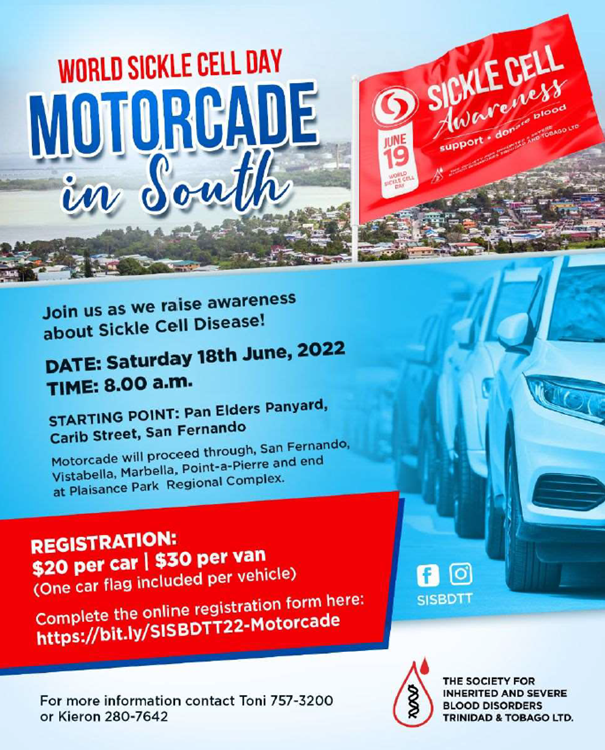 In Guadeloupe, several events are planned: a debate on june 3rd; a press conference on june 13th; a presentation held by physicians on june 15th, to better know and fight against the disease; a concert on june 16th and a debate held by psychologists on june 17th.