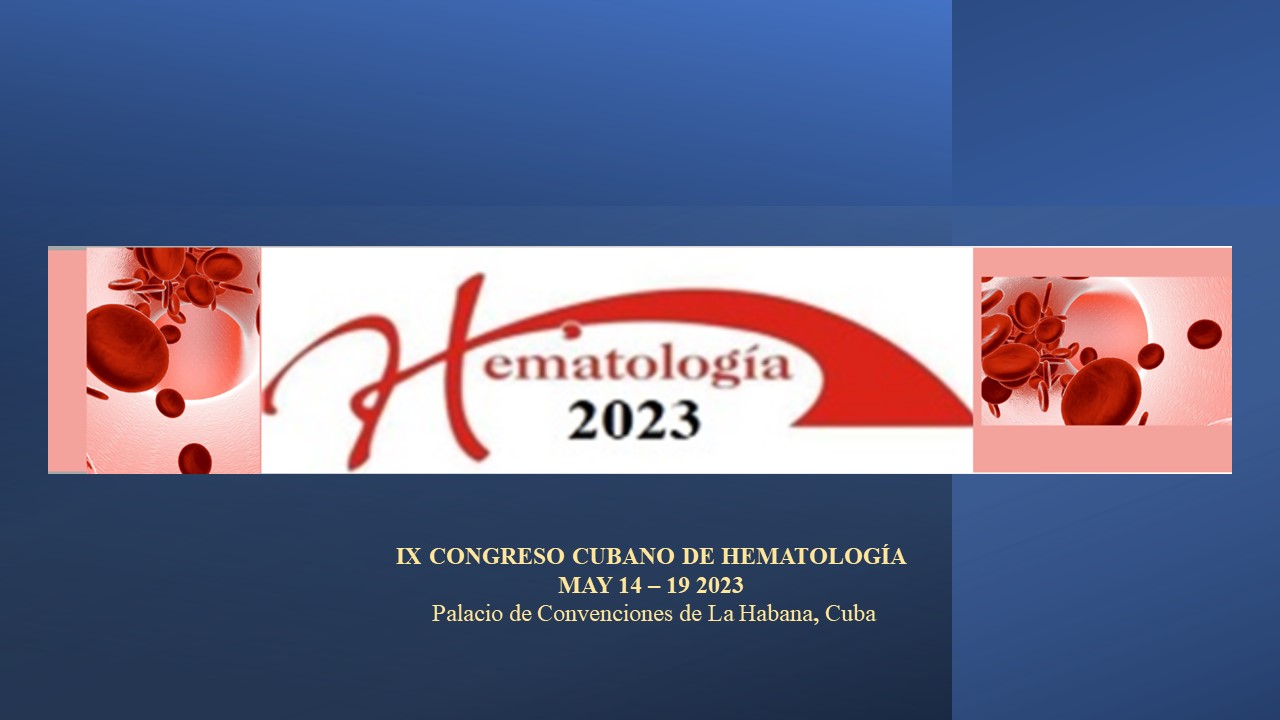 CAREST invited to the IXth Cuban Congress of Hematology in Cuba
The IXth Cuban Congress of Haematology, organised by the Cuban Society of Haematology and the Institute of Haematology and Immunology, will be held from 15 to 19 May 2023 at the Havana Palace of Congresses in Cuba. CAREST is taking the opportunity offered by this invitation to organise a sickle cell session on 16 May to review a decade of the Caribbean resistance against sickle cell disease. This review will be conducted by a CAREST delegation and other invited personalities through:
# Round-Tables:
* Newborn Screening
[Ketty LEE – Lisiane KECLARD (Guadeloupe), Jennifer KNIGHT-MADDEN (Jamaïque), Ngozi KESHI (Tobago), Shivon BELLE JARVIS (Antigua&Barbuda), Aide CORNIELLE (Dominican Republic), Yudelkis BENITEZ CORDERO (Cuba)]
* Experiences of SCD Training in the Caribbean
[Monika ASNANI (Jamaïque), Maryse ETIENNE-JULAN (Guadeloupe), Gylna LOKO (Martinique), Hilda ROBLEJO BALBUENA (Cuba)]
* Changing the landscape of SCD – HU and emerging therapies
[Monika ASNANI (Jamaïque), Maryse ETIENNE-JULAN (Guadeloupe), Gylna LOKO (Martinique), Emmeline Lerebours (Haïti), Beatriz MARCHECO-TERUEL (Cuba)].
# Individual Communications
* Sickle cell disease management and treatment over lifetime (I. Odame)
* Sickle Cell Disease in the Caribbean, how CAREST makes impact (MD Hardy-Dessources)
* Importance of data repositories in sickle cell disease (Yann Lamarre)
* ßS gene haplotypes, α genes and G6PD deficiency in pregnant women with sickle cell disease (Olga AGRAMONTE)
* Is ß-thalassemia under-diagnosed in the French Caribbean? (Ketty Lee)
* Feedback and sharing experiences through 3 young researchers (Danitza Nebor, Regine Hierso, André Bowers).
Through these exchanges, we expect a critical look at the actions carried out by CAREST over the last 10 years, a look likely to enable us to continue our Caribbean resistance against Sickle Cell Disease for better care of the patients living with this pathology.