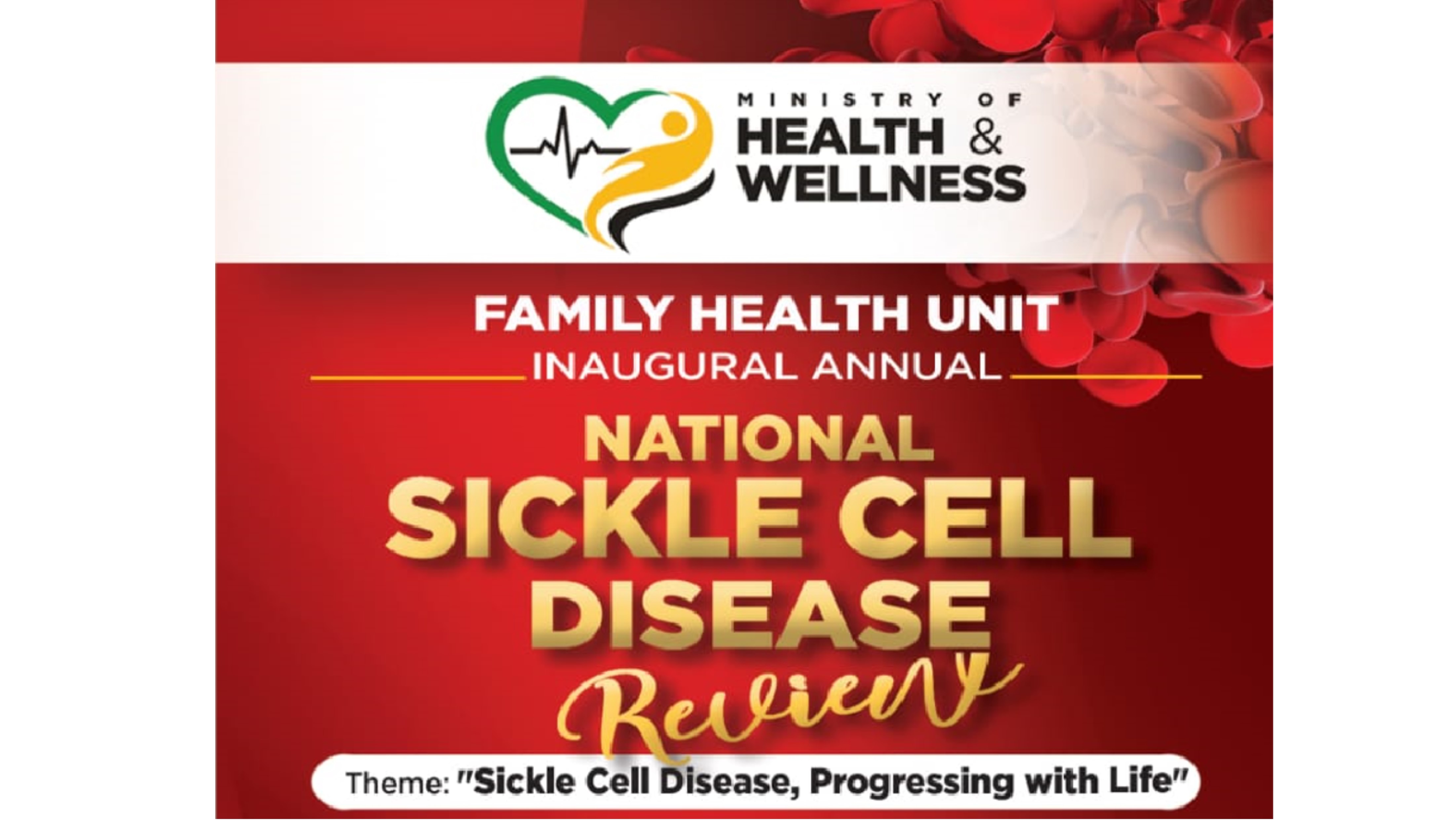 Annual Jamaican Sickle Cell Disease Review
The 1st National Sickle Cell Disease Review was held on 29th June 2022, in Kingston & St Andrew according to the following objectives:
To review the performance of the Sickle Cell (SCD) programme over the last four calendar years (2018-2022)
To assess the SCD programme performance for 2021
To highlight the experiences of SCD patients in the Covid pandemic
To discuss ethical dilemma faced by SCD patients
To showcase the innovation and creativity on the SCD programme
To highlight the new indicatives for 2022
The theme of this National Sickle Cell Disease Review was "SCD, Progressing with Life". It has been attended by the Honorable State Minister of Health, Juliet Cuthbert-Flynn, the Chief Medical Officer, Dr Bisasor-McKenzie, Professor and Mrs. Serjeant, members of the Sickle Cell Technical Working Group from Caribbean Institute for Health Research-Sickle Cell Unit, Sickle Cell Support Foundation of Jamaica, persons from Regional Health Authorities (RHAs) and Parishes. In total, the meeting brought together more than 600 attendees.
The agenda included a national overview, presentation of the findings of the Needs Assessment Survey, presentations by RHAs, Patient testimonials, Update on strategies to improve SCD Care, Individual benefits available for persons living with SCD from National Health Fund and creative presentations. The highlight of the afternoon was a panel discussion on ethical considerations, featuring Professor Monika Asnani, a patient, Morette Wright, and an attorney, Samantha Wood Tolan. Staff members who have excelled in caring for people with CBT on the island were also recognized.