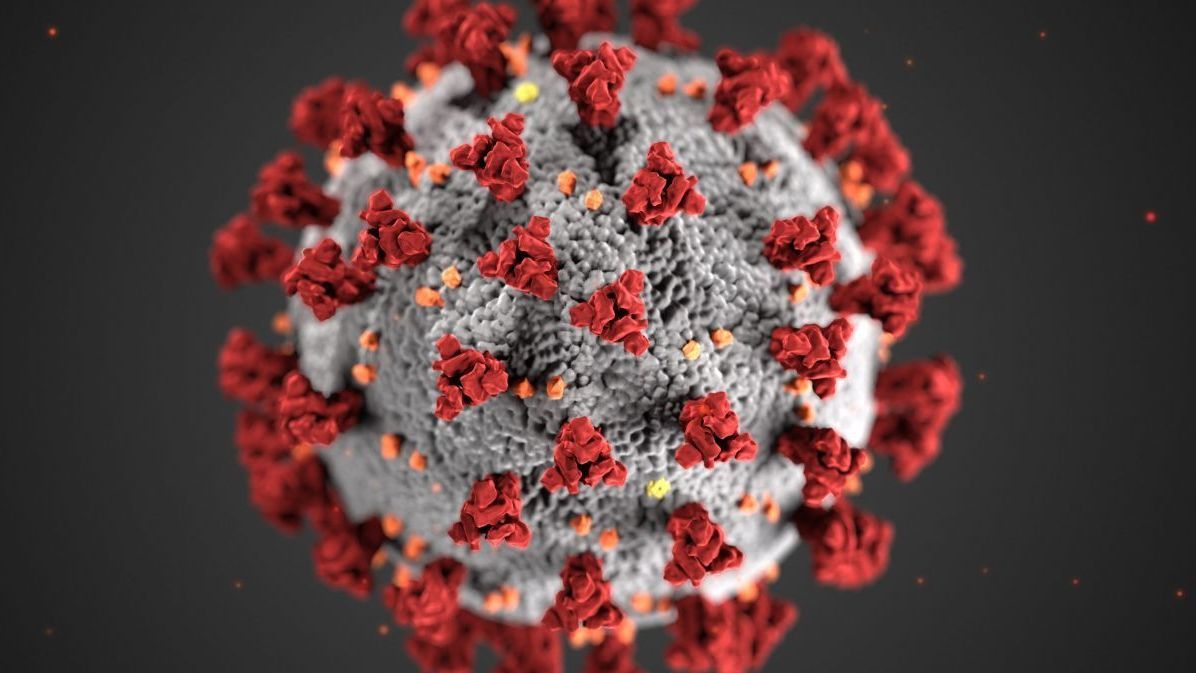 COVID-19 and sickle cell disease
What is COVID-19
COVID-19 is a new illness that can affect your lungs and airways. It's caused by a virus of the coronavirus family called SARS-CoV-2.
Symptoms of the virus
The main symptoms include high temperature and/or new and continuous cough. Other symptoms are possible: muscle pain, sore throat, decreased sense of smell and taste, diarrhea, vomiting. The clinical expression of infection by SARS-CoV-2 is highly variable, ranging from asymptomatic to live-threating pneumonia.
Individuals with sickle cell disease (SCD) who have weakened immune systems, are a particularly vulnerable group of patients, with a higher risk of severe complications than the general public. They are at increased risk of severe complications due to the respiratory damage caused by the virus. The infection could trigger acute chest syndromes and vaso-occlusive crises.
Have any individuals with sickle cell disease been diagnosed with COVID-19?
Yes, we are aware that some cases have been reported and to better monitor the epidemiology of this infection and to understand and adapt patient management, registries have been set up to collect COVID-19 cases in the sickle cell population
Patients with sickle cell disease identified as a vulnerable COVID- population
According to a new study presented at the virtual 62nd American Society of Hematology Annual Meeting (ASH, December 5-8, 2020) , hospitalisation of patients with sickle cell disease (SCD) who have coronavirus disease (COVID-19) is reported to be notably higher than the average Black population.
Registry
Trough broad scale participation to registries dedicated to collect pediatric and adult COVID-19 cases in the sickle cell patients, we hope to be able to identify the impact of COVID-19 on this disease and understand the impact of risk factors such as genotype, prior sickle cell disease complications, or sickle cell disease related medications on health outcomes.
We have decided to participate in the global registry established by the Medical College of Wisconsin (https://covidsicklecell.org/).
At the same time, we have also set up means to set up a Caribbean registry to focus on the situation in our Caribbean region.
We invite all the providers caring for these patients who wish to contribute to the development of this Caribbean registry to contact us.
Taking medicines during the COVID-19 outbreak
During this coronavirus pandemic, the usual treatments (penicillin, folic acid, hydroxyurea, iron chelators) should be continued.
There is no evidence these drugs affect the risk of COVID-19 one way or the other. However, there is some concern that anti-inflammatory pain killers such as ibuprofen might worsen coronavirus infection. During the COVID-19 outbreak, it is recommended that you take paracetamol (unless you have an allergy to it) which is safe instead.
In case of fever, it is recommended that iron chelator treatment should be stopped and your physician been advised.
Information/recommendations for patients and professionals are available on the EuroBloodNet website: https://eurobloodnet.eu/covid-19/
Documents
The Sickle Cell Association of Antigua & Barbuda: Daily Life during Covid-19
This poster we share has been produced by the Antigua & Barbuda Sickle Cell Association, highly active in the creation of awareness communication tools.
They face an overwhelming reality in the setting of COVID 19. In spite of their ongoing efforts, their Sickle Cell Clinic is still not operational. Understandably, patients try to avoid going to the Emergency Room at all cost, at the moment. Dr. Edda Hadeed, pediatrician and President of the Antigua and Barbuda Sickle Cell Association, is trying her best to help on an outpatient basis. It requires a good bit of courage and vigilance for both parties involved.
To date, no Sickle Cell patients have been tested positive for Covid-19. However, another problem adds to the current difficulties: Repeatedly, opioids are not available on the island. Often, the caregivers find themselves unarmed to assist patients who need it. In this context of minimum means available, they are trying to provide emotional support, medical care and factual information. The result is a close and genuine relationship with their patients who, in spite of the daily challenge they currently experience with the Covid threat, actively reach out via text or phone to make sure that their doctor is all right.