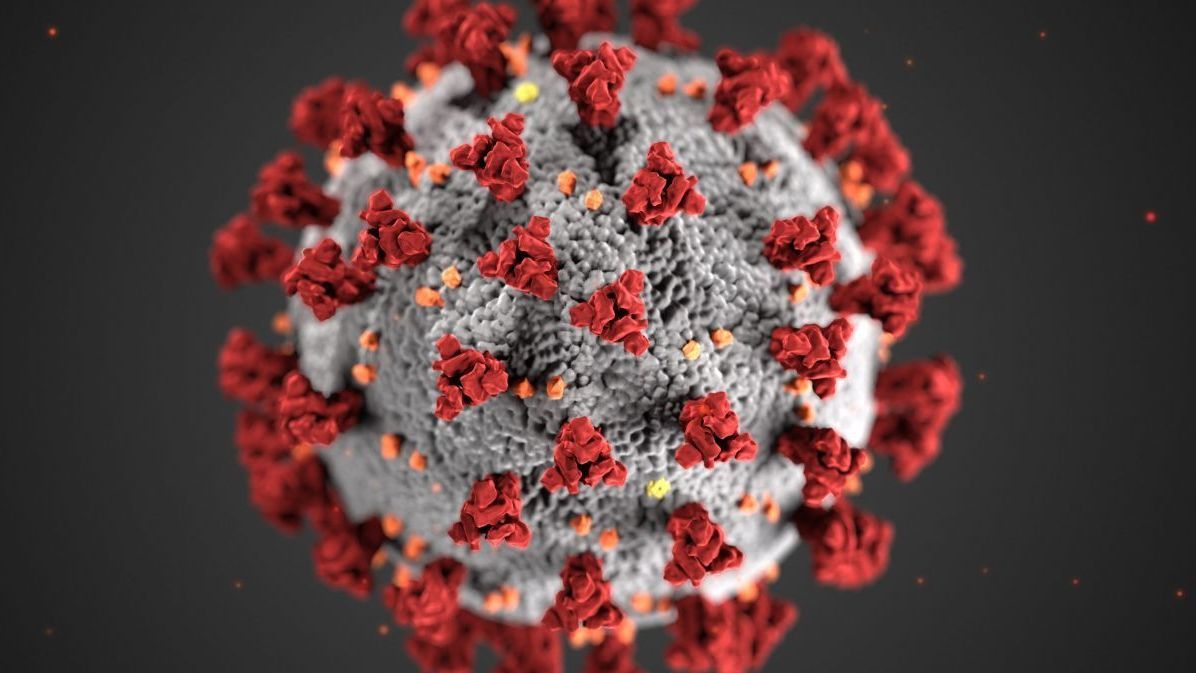 Covid-19 in the Caribbean
Situation update, as of 31st August 2021:
Dramatic health situation in the French West Indies
The health situation deteriorated dramatically at the end of June in Martinique and mid-July in Guadeloupe due to the 4th wave of SARS-CoV2 and the spread of the delta variant representing more than 90% of the contaminations.
Cases have increased dramatically and to this day there are large numbers of patients in emergency rooms. The worsening of the health crisis with the continuous flow of hospitalized patients has been accompanied by an increasing number of deaths of often young people. The number of serious cases is always linked to fragile patients with comorbidities.
In Martinique, where the first covid death occurred on 17 August 2021, 72.2% of covid deaths were recorded during this 4th epidemic wave which began at the end of June 2021. In Guadeloupe the situation is comparable: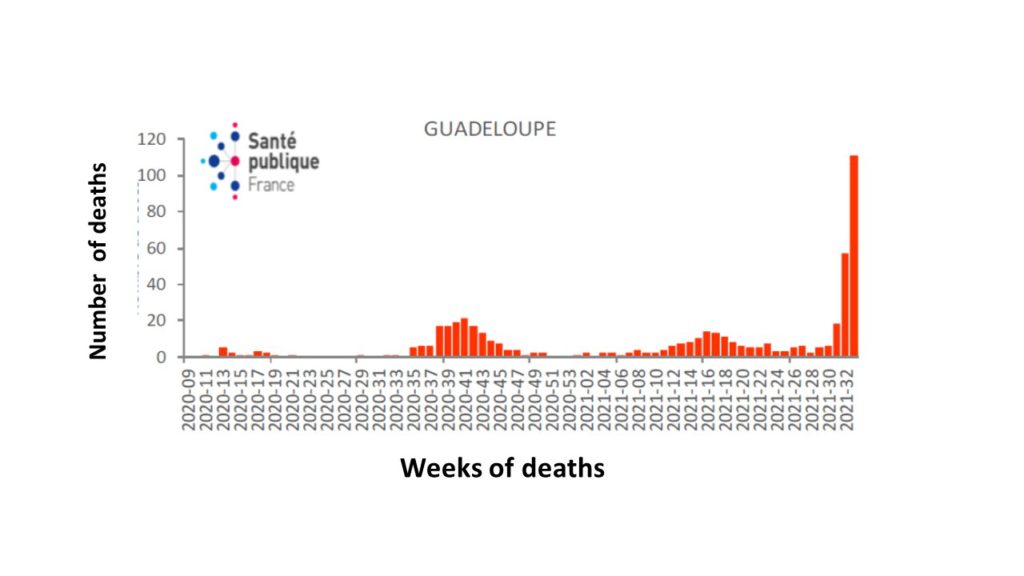 The holidays are ending with a still strong presence of Covid-19 and a "very critical" situation. Further reinforcements of health workers are expected, and eyes are on the schools where a new outbreak could start. This is a very worrying point as the vaccination rate remains low. The vaccination coverage rate (at least one injection) of the eligible population (over 12 years old) in Guadeloupe is currently 32.82%, and 30% in Martinique.
In view of the seriousness of the current health situation, the political and health authorities have decided to postpone the start of the school year. Initially scheduled for 2 September, it has been postponed to 13 September in Guadeloupe, Martinique, Saint-Martin, Saint-Barthelemy and in the red zones in French Guyana.
In the face of this dramatic situation, new voices and new commitments from many personalities are speaking out in favor of vaccination.
Countries/Territories
Cases 31 August
Cases
Per 100 000
Deaths
Deaths
Per 100 000
Cuba
646 513
5 701
5 219
46
Dominican Republic
350 017
3 293
4 007
37
Puerto Rico
203 195
6 363
2 758
86
Jamaica
67 402
2 280
1 510
51
Guadeloupe
45 277
12 014
439
116
Trinidad & Tobago
44 481
3 178
1 278
91
Martinique
34 845
9 352
405
108
French Guiana
34 375
12 127
215
75
Suriname
28 840
4 920
715
121
Guyana
25 333
3 214
611
77
Haïti
20 850
188
584
5
Bahamas
18 139
4 624
354
90
Sainte Lucia
8 111
4 459
103
56
Barbados
4 931
1 714
49
17
Sint Maarten
3 641
8 956
49
120
Saint-Martin
3 273
8 783
42
112
St Vincent and the Grenadines
2 331
2 115
12
10
Antigua & Barbuda
1 713
1 784
44
45
Dominica
1 638
2 287
4
5
Saint- Barthelemy
1 520
16 647
2
21
Saint Kitts & Nevis
1 053
2 008
3
5
Grenada
357
320
1
1
Montserrat
29
492
1
16