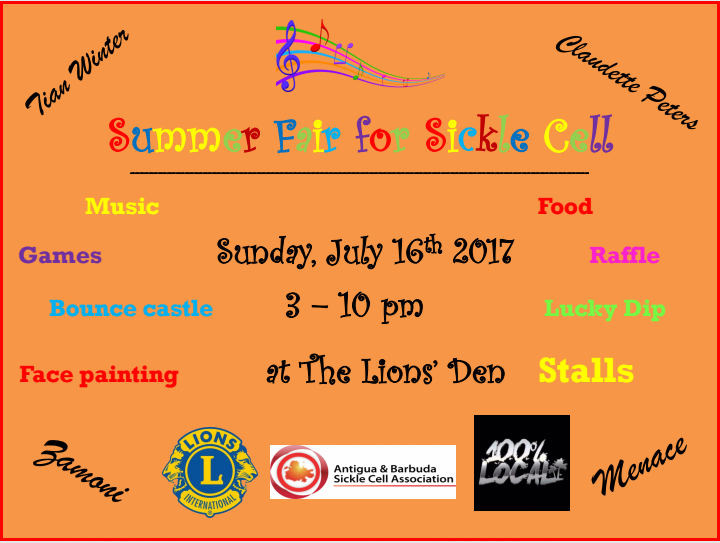 Activities of Associations
On 16 July 2017, the Sickle Cell Association of Antigua & Barduda organized its summer fair.

The goal of this day was of the simplest, to distil of the joy and the good mood!
You can relive the highlights of this meeting on the Facebook page of the association:
https://www.facebook.com/461620213964828/videos/1244136832379825/
Stay connected to know the next edition :-).